The Best National Parks to Spot Wildlife in Their Natural Habitat
America's national parks, monuments, and recreation areas are more than sanctuaries for humans to recreate and recharge. The National Park System's 52 million acres provide often-critical habitat for many animals—from desert pupfish to marshland crocodiles and forest-dwelling wolves to island foxes, to name just a few—that would be extinct were it not for the protection the parks provide. We've hand-picked eight top parks that offer exceptional wildlife viewing in their natural habitat, from seeing towering brown bears snaring salmon in mid-air, checking off a box on your lifetime birding list, or watching a mama bison with her calves graze on prairie grass. Wherever you go, be sure to check each parks' COVID-19 reopening status to know what's open, and what isn't, to ensure COVID-19 guidelines are met.   
Katmai National Park and Preserve, Alaska
Covering more than four million acres of the sprawling Alaska Peninsula, Katmai is home to the largest number of protected brown bears in North America and one of the best places to observe them: Brooks River Falls. During peak salmon season (mid-June to early August) as many as 50 bears congregate at the falls to snare salmon as they leap from the water. Visitors can watch them from the safety of two viewing platforms, and along a calmer stretch of the river. (You can also watch them from home, on the park's irresistible live Bear Cam.) The park is also one of the best areas in North America for bird-watching, especially during the spring migrations and the summer breeding season. Its 200 listed species include puffins, murrelets, trumpeter swan, greater white-fronted goose, harlequin duck, spruce grouse, and dozen varieties of eagles, hawks, and falcons.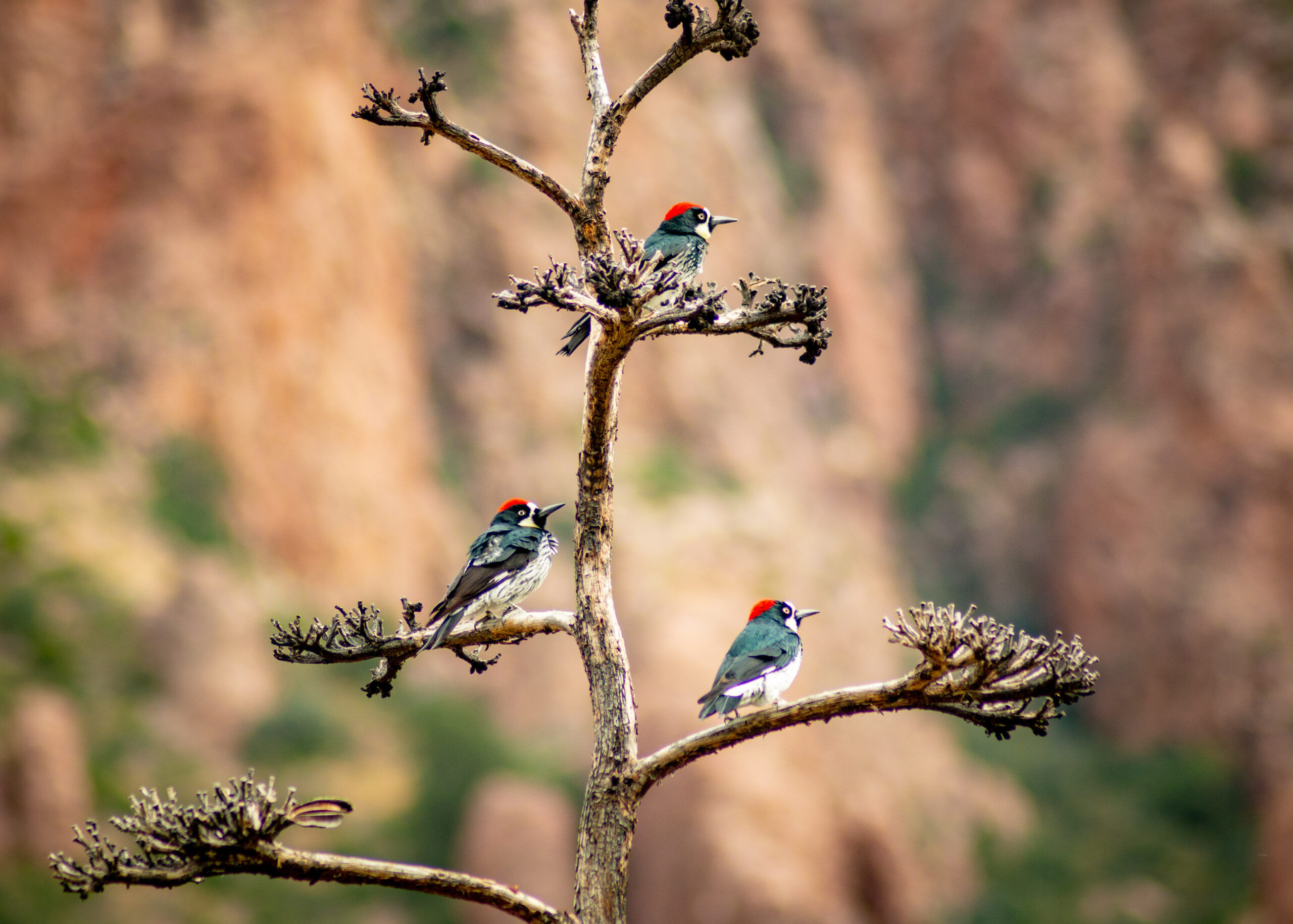 Big Bend National Park, Texas
When it comes to birds, Big Bend outshines them all, boasting over 450 species within its realm—more than any other National Park. The park's location along the major north-south migratory routes is a key factor, especially from late February through early May, when migrating birds stop over for hours, days, and even weeks before heading north. During these months, look for painted buntings, Scott's orioles, the Colima warbler, yellow-billed cuckoo, and hepatic tanager, among others. The Rio Grande and its floodplain provides the richest habitat, where 75 percent of the park's birds can be found. Best bets include Rio Grande Village, for golden-fronted woodpeckers, northern cardinals, and green herons; Sam Nail Ranch for pyrrhuloxia, scaled quails, and yellow-breasted chats; and Cottonwood Campground for vermilion flycatchers, yellow-rumped warblers, and great horned owls. What's more, Big Bend is one of the least-visited parks in the system, so you'll never feel crowded.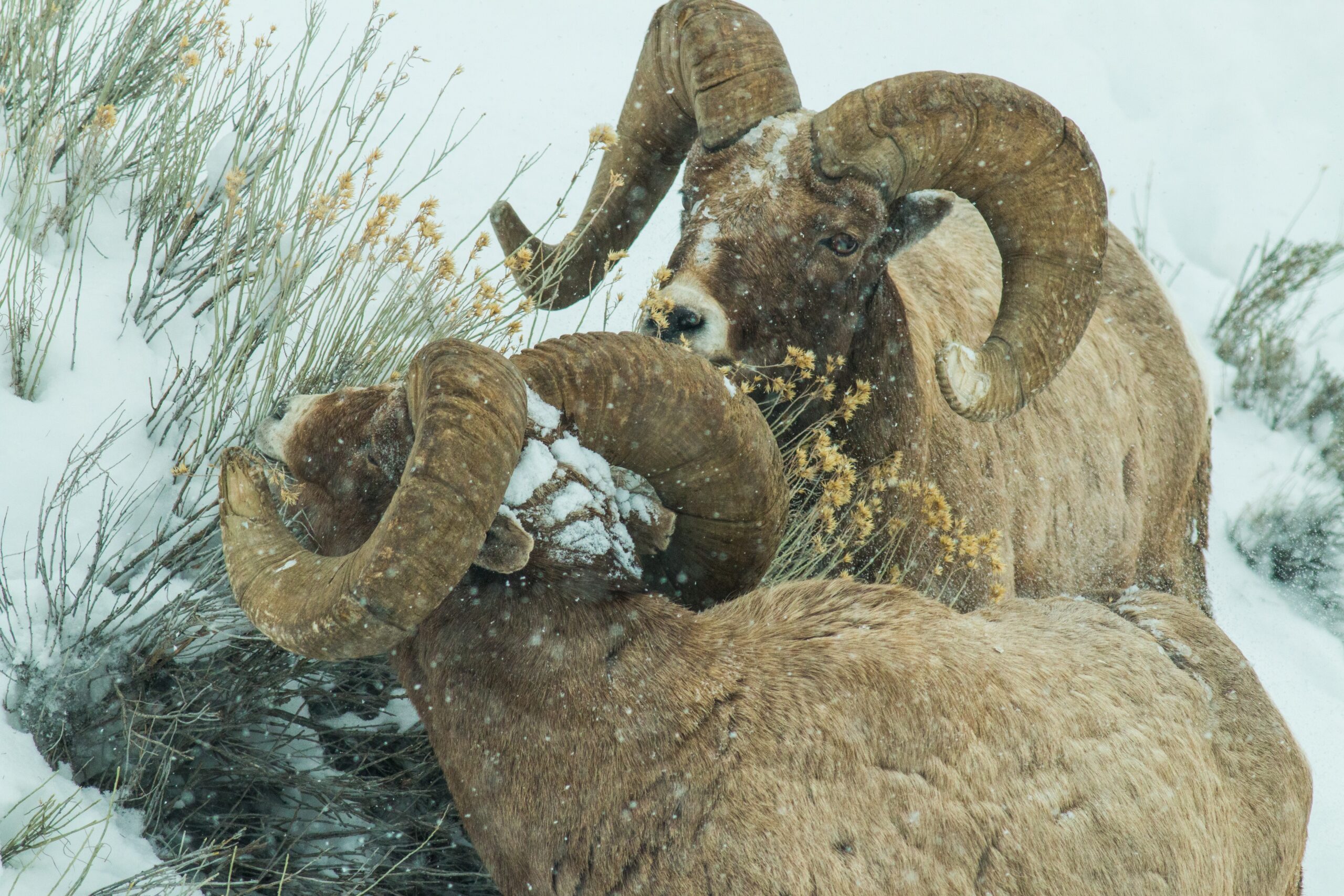 Yellowstone National Park, Wyoming/Montana
The wildlife superstar of all National Parks, Yellowstone hosts the largest concentration of mammals in the Lower 48 states within its 2.2 million acres. Thanks to a program that reintroduced gray wolves beginning in 1995, it's also the only park with healthy populations of all the large animals that lived in the area before settlers arrived. The park teems with bison, bighorn sheep, mountain goats, mule deer, elk, moose, and river otters, as well as smaller mammals like marmots, chipmunks, beavers, and weasels. You can also spot bears here, too: About 700 grizzly bears live in the park, and the black bear is also quite common. Expect "bear jams," when motorists pull over to photograph the animals ambling across the road.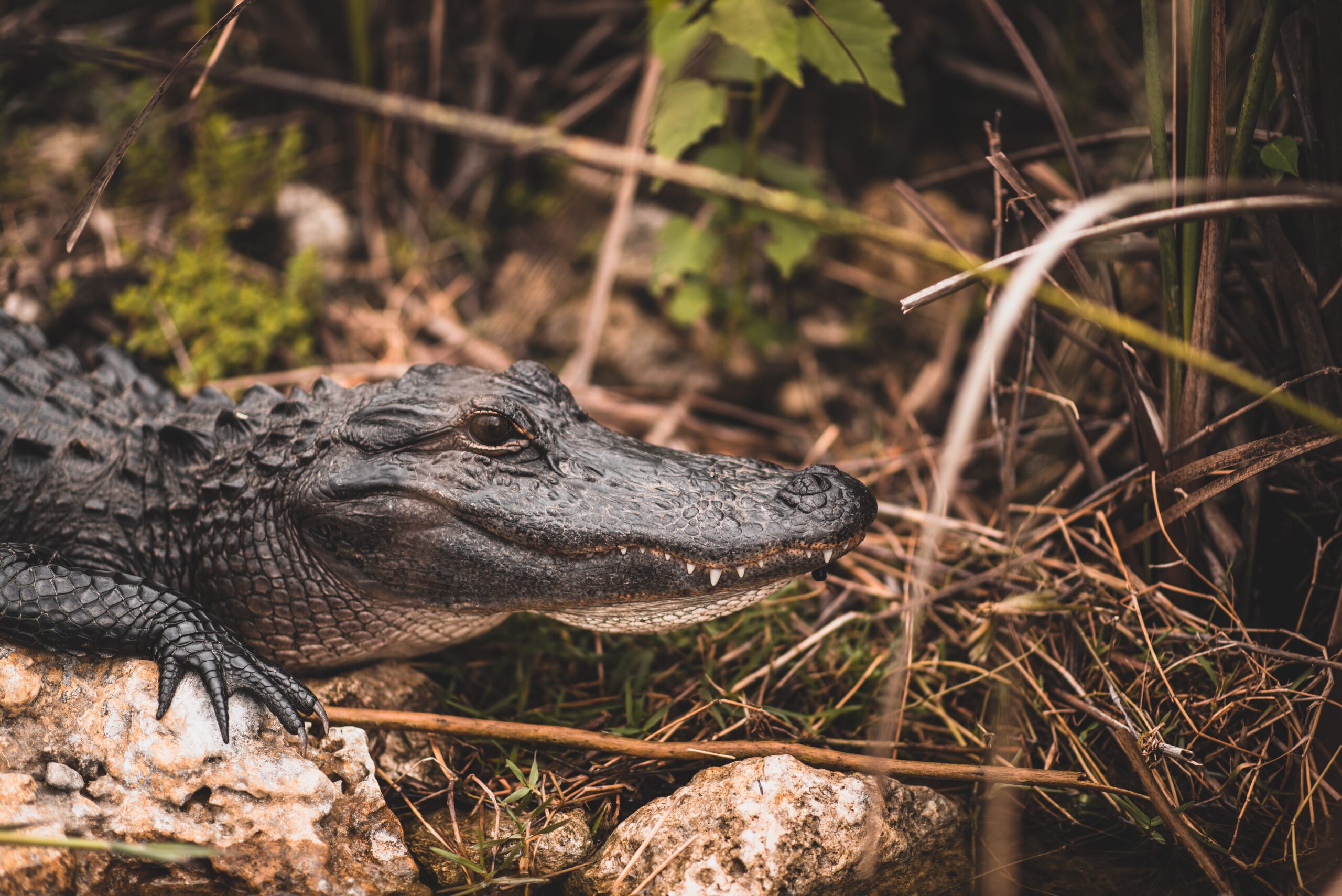 Everglades National Park, Florida
As the largest subtropical wilderness in the country, the Everglades provide critical habitat for many endangered species. More than a million people visit each year to observe the American crocodile, in the only place left in the country to see them in the wild. While you're not likely to cross paths with one, the Everglades also shelters the sleek Florida panther, which nearly disappeared in the 1970s. You'll also spot Indian manatees and bottlenose dolphins, about 450 of which reside in Florida Bay. Expect prime bird-watching, too: Some 350 avian species flit through the park, while wading birds, including roseate spoonbills, herons, storks, ibises, and egrets, use the park as their breeding grounds. And, after vanishing from the area over a century ago, pink flamingos began returning to the Everglades in 2015, and are now a star attraction in their own right.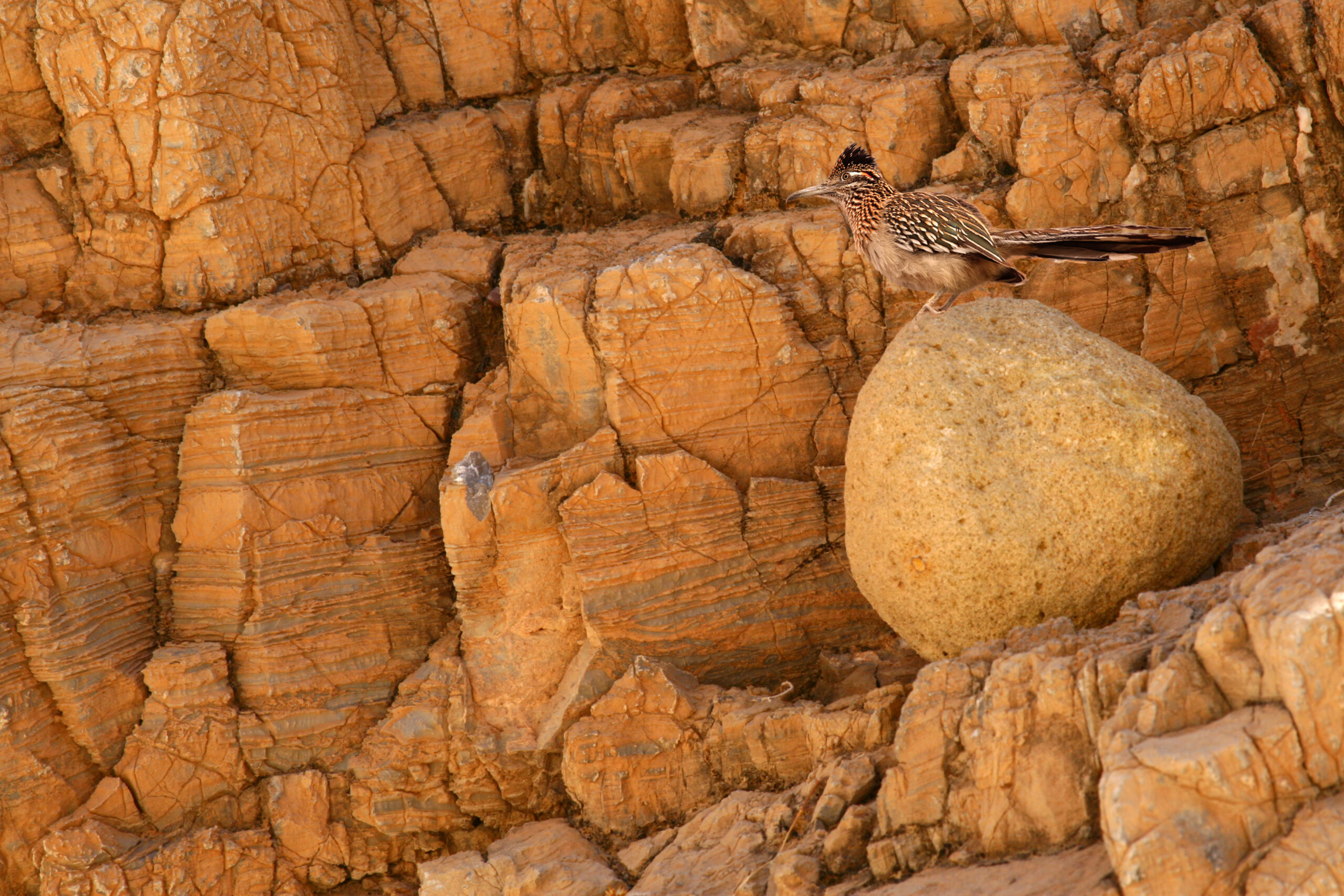 Death Valley National Park, California/Nevada 
Despite its ominous name, Death Valley is host to a wealth of wildlife, including mountain lions, bighorn sheep, badgers, foxes, and porcupines. Yet birders know it as one of the best National Parks to see birds, too. As many as 350 species have been spotted here, especially during the spring migration that begins in March. Most birds congregate at the park's riparian habitats, near creeks, springs, and desert oases. The Salt Creek Interpretive Trail often provides sightings of common snipes, killdeer, great blue herons, and the tiny endangered Salt Creek Pupfish, found nowhere else in the world. Other bird hotspots include Saratoga Spring and the viewing platform at Furnace Creek Ranch. And be sure to keep your eye out at all times for the park's most famous year-round resident: the greater roadrunner.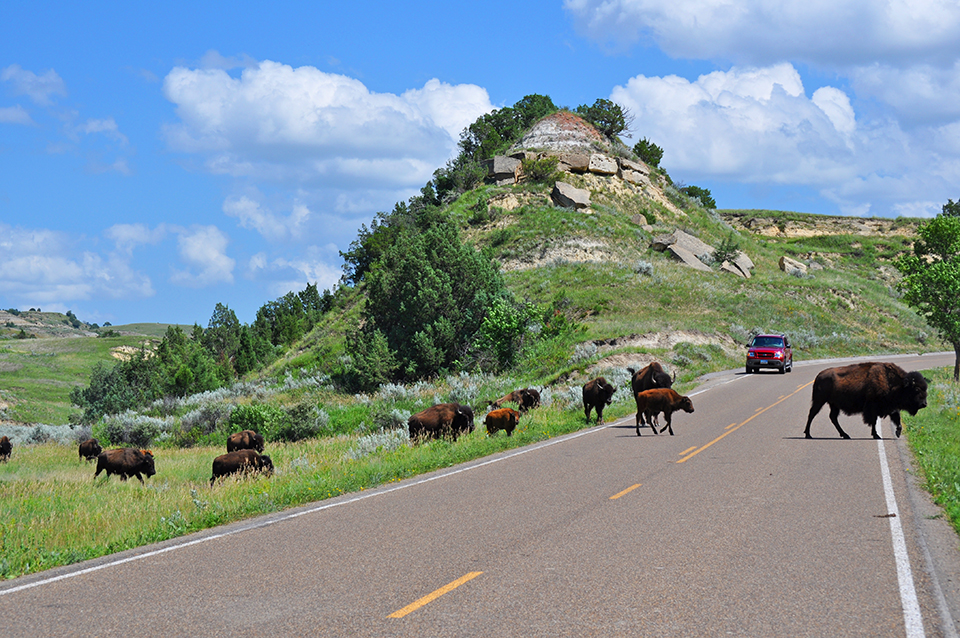 Theodore Roosevelt National Park, North Dakota
When the land that would become President Roosevelt's namesake National Park was set aside in the 1940s, many of the large mammals that had once roamed this area, where the eastern Great Plains meets the western badlands, had vanished. Today, elk, bighorn sheep, and especially bison have all made a successful comeback thanks to reintroduction programs. And, because the park doesn't have any of the apex predators that ordinarily prey on larger mammals, bison in particular have thrived here to the point that herd management is required to maintain healthy numbers. The result? This park is one of the best places for viewing bison (always from a safe distance or the safety of your car). Plan for a summer visit for long days and warm weather.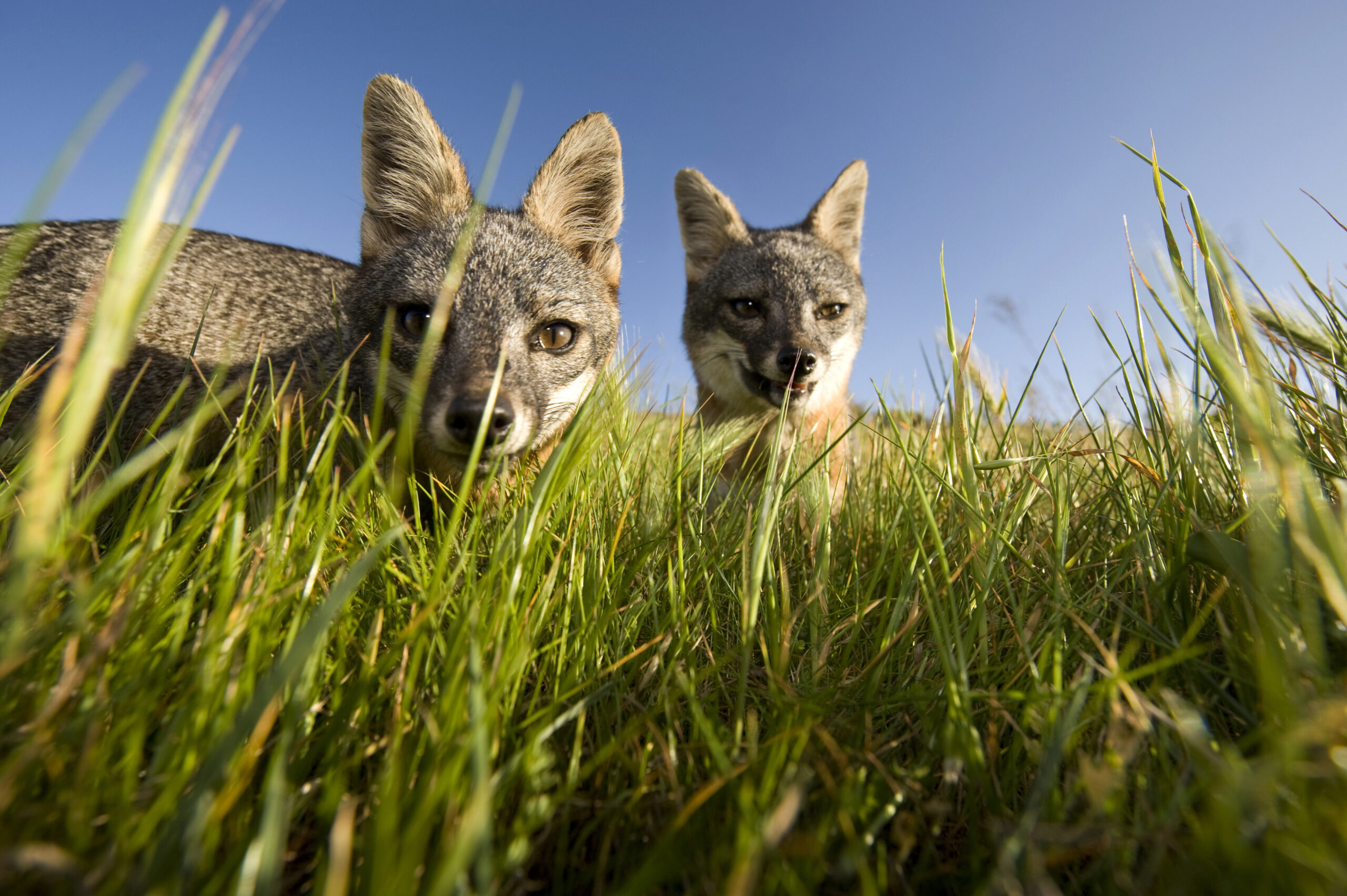 Channel Islands National Park, California
The five islands that make up this unique National Park in California are often referred to as the "Galapagos of North America," thanks to the unique wildlife that reside on their shores, such as the small island fox. That said, the park's marine life truly takes center stage: You'll spot pods of dolphins cavorting offshore, including Risso's, common, and bottlenose varieties. Between December and March, majestic gray whales migrate through surrounding waters to reach their breeding grounds in Baja, Mexico. And throughout the year, hundreds of thousands of elephant seals, sea lions, fur seals, and harbor seals gather at Point Bennett, their breeding grounds on the western side of San Miguel Island. Only a few hundred people a year witness the fantastic sight, as it involves taking a boat to the park's westernmost island, followed by a six-mile hike to the point.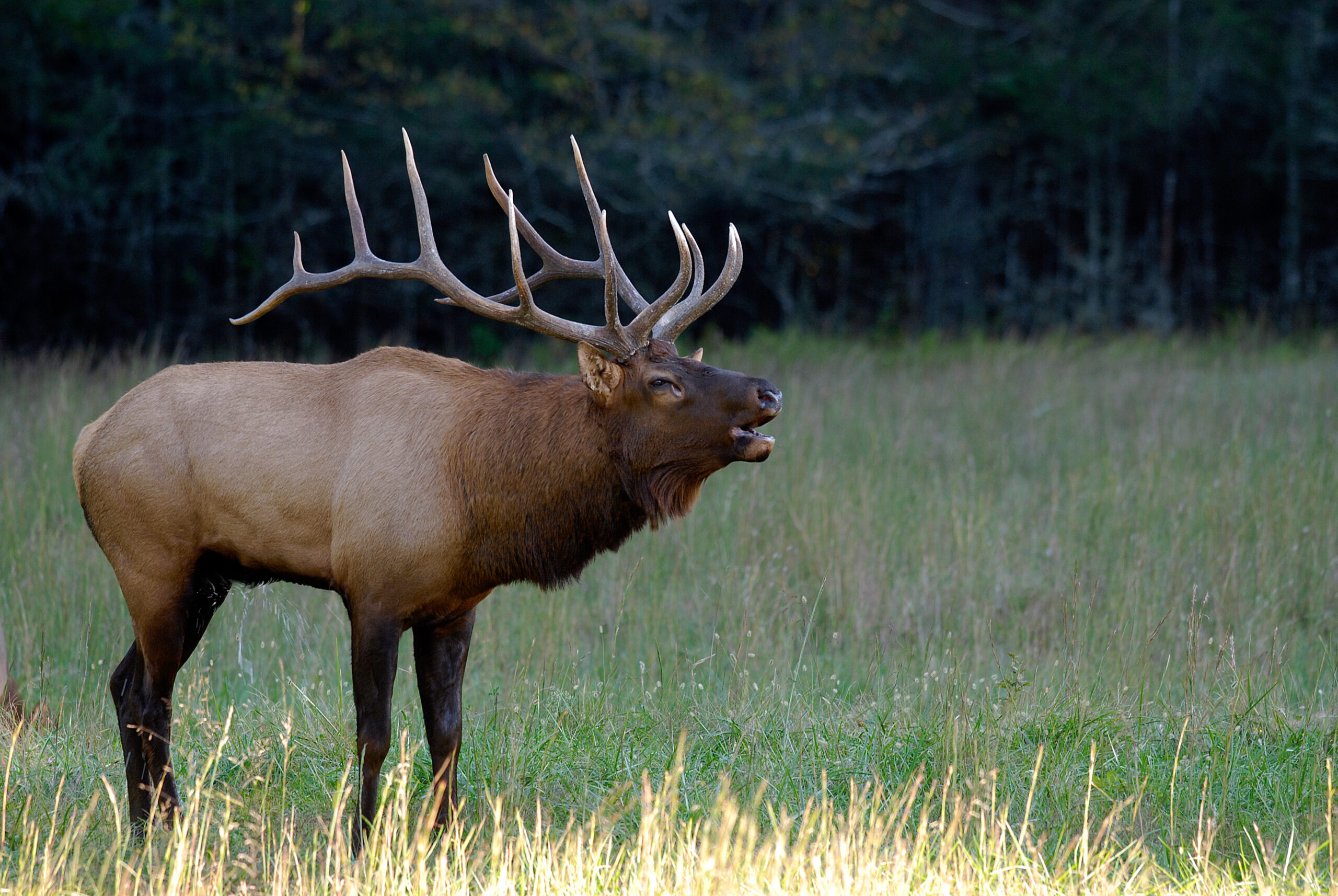 Great Smoky Mountains National Park, Tennessee/North Carolina
Despite being the most-visited National Park in the system (with more than 12 million visitors in 2019 alone), Great Smoky Mountains National Park still provides enough safe habitat to support the world's largest population of black bears, some 1,500 of whom live in the park's Appalachian forests. Elk is another large draw, thanks to a reintroduction effort that began in 2001. Each fall, crowds gather in the relatively flat and open Cataloochee area to watch and listen to male bulls bugle to female cows during mating season. Cades Cove, another relatively open area that also ranks among our favorite park drives, is a good bet to find black bear, raccoons, woodchucks, and white-tailed deer. In addition, the park's unique climate and geology has allowed 30 salamander species to develop here, earning it the title of "Salamander Capital of the World."