9 Uncrowded National Parks Perfect for Social Distancing
Some of our best-known national parks have attained marquee status—and huge crowds to show for it. In 2019, Yellowstone National Park drew nearly 6 million visitors, Rocky Mountain National Park had 4.7 million, and the most-visited park, Great Smoky Mountains, saw over 12 million people cross through its gates. Fortunately, with 62 national parks to choose from, you'll find uncrowded roads and solitary lookouts simply by visiting one of the system's least-visited gems instead. We've hand-picked nine national parks from Alaska to Florida with low annual visitor counts and spectacular landscapes from forests to deserts and oceans to lakes. All are guaranteed to have plenty of room for comfortable social distancing. In some, you may not even encounter another soul. Just be sure to check the park's reopening status before you go.
Isle Royale National Park, Michigan
Solitude is easy to come by at Isle Royale, a 45-by-9-mile island in the middle of Michigan's Lake Superior. The only national park that closes in winter, crowds are thin even in summer—maxing out at 9,000 visitors tops, in August. Public ferry, seaplane, or private boat are the only ways in to this enchanting park. Bunk in one of the lakeside rooms or cottages at island's sole accommodation, Rock Harbor Lodge, or, social distance even further by overnighting at one of 36 campgrounds popular with hikers and canoeists. Ten well-preserved shipwrecks lie just offshore, enticing intrepid scuba divers into the chilly waters of Lake Superior.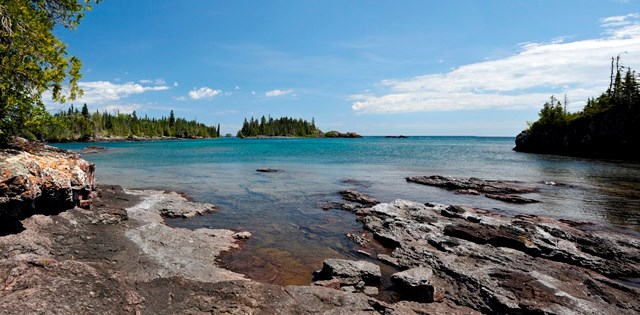 Pinnacles National Park, California
Fifty-one miles inland from the Monterey Peninsula and its shoreline-seeking crowds, California's least-visited national park offers a different kind of nature experience. Rising out of the eastern side of John Steinbeck's Salinas Valley, the 26,000-acre park draws hikers and rock climbers to its unusual talus caves and rocky spires. Prized above all, however, are glimpses of the once nearly extinct California condor, the largest bird in North America. Four captive-breeding programs send young condors here to be released into the wild. Look up to spot the giant birds gliding on the park's thermal drafts.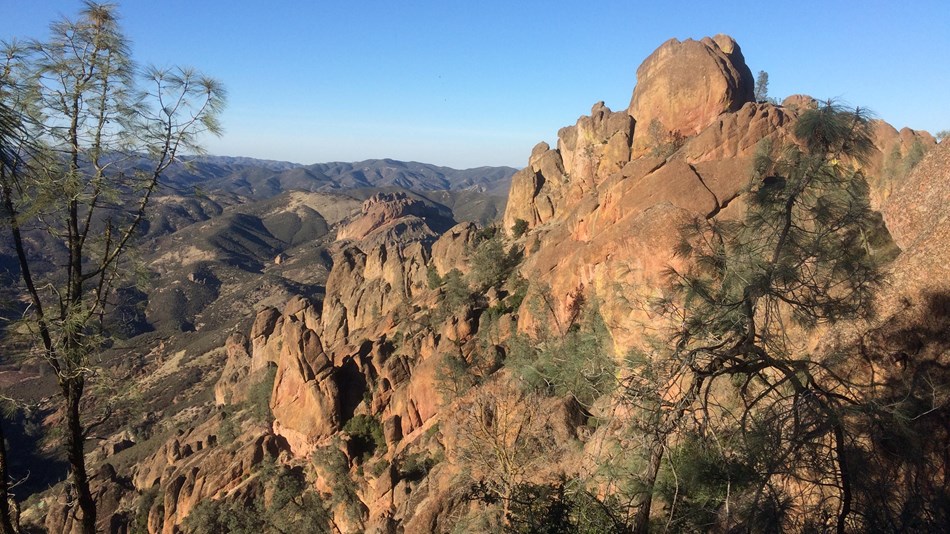 Wrangell-St. Elias National Park, Alaska
You'll be hard-pressed to ever find a crowd at Alaska's massive Wrangell-St. Elias National Park, the largest national park in the United States. Glaciers cover over a quarter of the park's 13.2 million acres, yet a vast variety of flora and fauna, including Dall sheep, caribou, moose, bear, lynx, wolverines, coyotes, and wolves, thrive in this rugged terrain. Four major mountain ranges—including the 18,008-foot Mt. St. Elias, the second-tallest peak in the United States after Denali—dominate the vast landscape. Expect untold miles of hiking, river rafting, sea kayaking, and mountain biking, as well as fishing, ice-climbing and, come summer, wild-berry picking, with nary a soul in sight.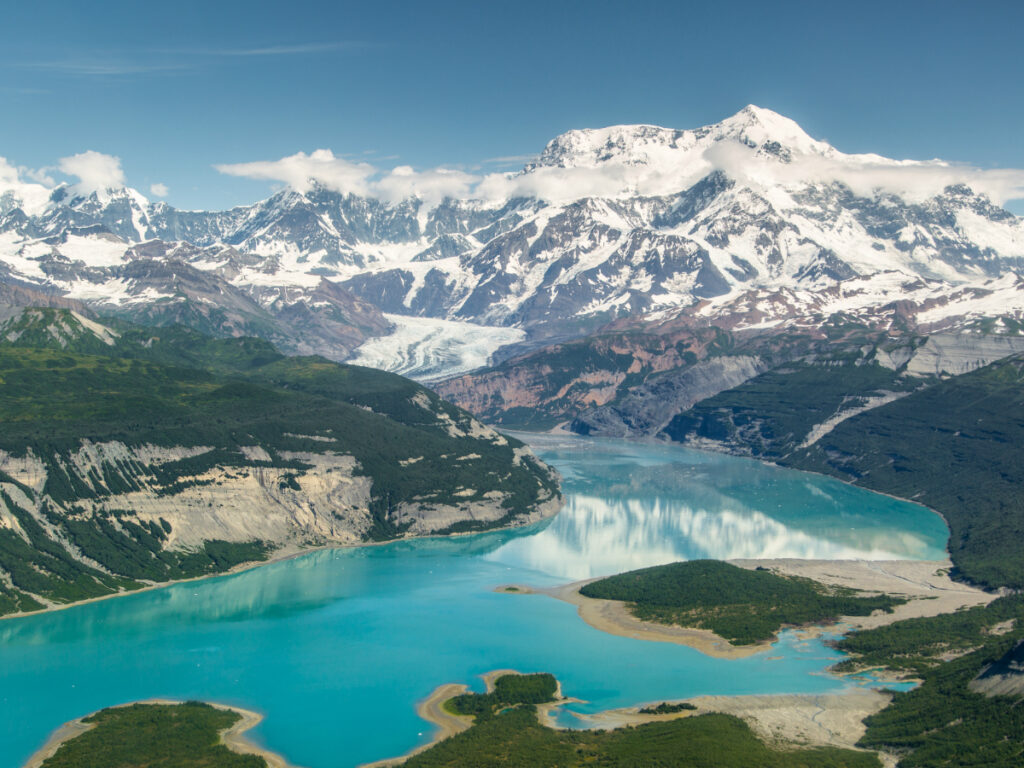 Dry Tortugas National Park, Florida
The least-visited park in the South, Dry Tortugas sits at the westernmost point of the Florida Keys, about 70 miles west of Key West. This small atoll stumbled upon by Ponce de Leon in 1513 claims Fort Jefferson as its centerpiece, a massive undertaking that began construction in 1846. Despite never being completed, the fort still ranks as the largest masonry building in the Americas, using more than 16 million bricks. Most visitors day-trip here on the daily ferry from Key West, tour the fort, enjoy lunch, and swim or snorkel in the clear, calm waters on the atoll's western side before heading back. If you want to spend the night, you'll need to bring your own camping gear, as there's no park lodge on the island.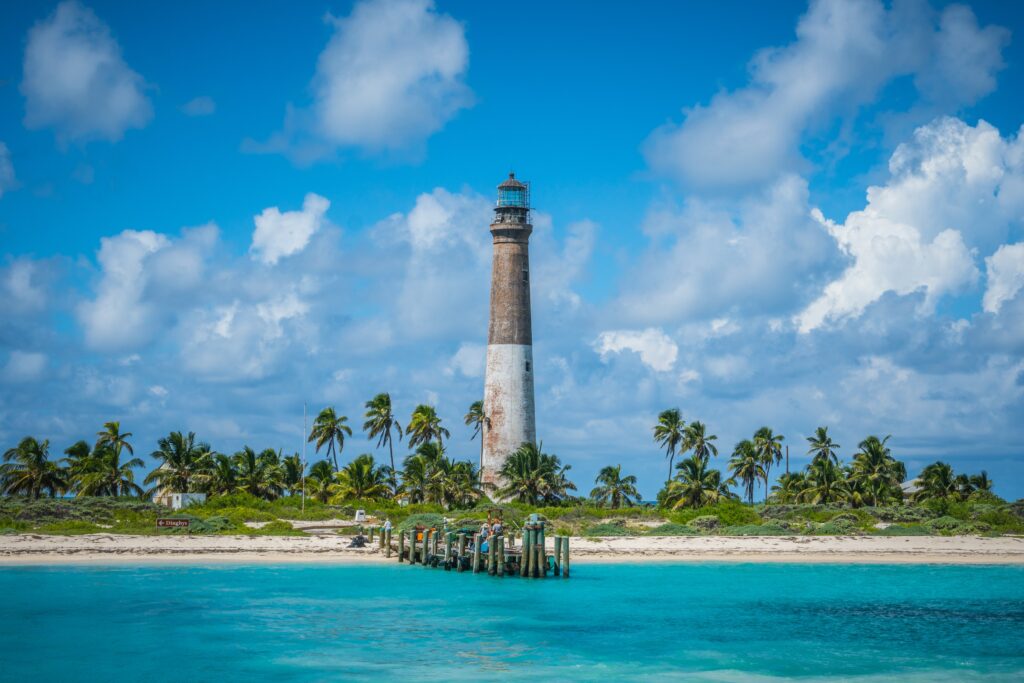 Big Bend National Park, Texas
Vast swaths of preserved Chihuahan Desert are the defining feature of this 800,000-acre park in Southwest Texas that stretches across a large crook in the Rio Grande River on the Mexican border. Breathing space abounds in this rugged landscape, which receives just 0.5 percent of all park visits per year. The 20-mile-long Chisos Mountains reward hikers with expansive views of the surrounding desert. River rafting and kayaking are also popular pastimes. Perhaps the biggest crowds you'll encounter are at Langford Hot Springs, a small geothermal pool built on the ruins of an old bath house next to the Rio Grande.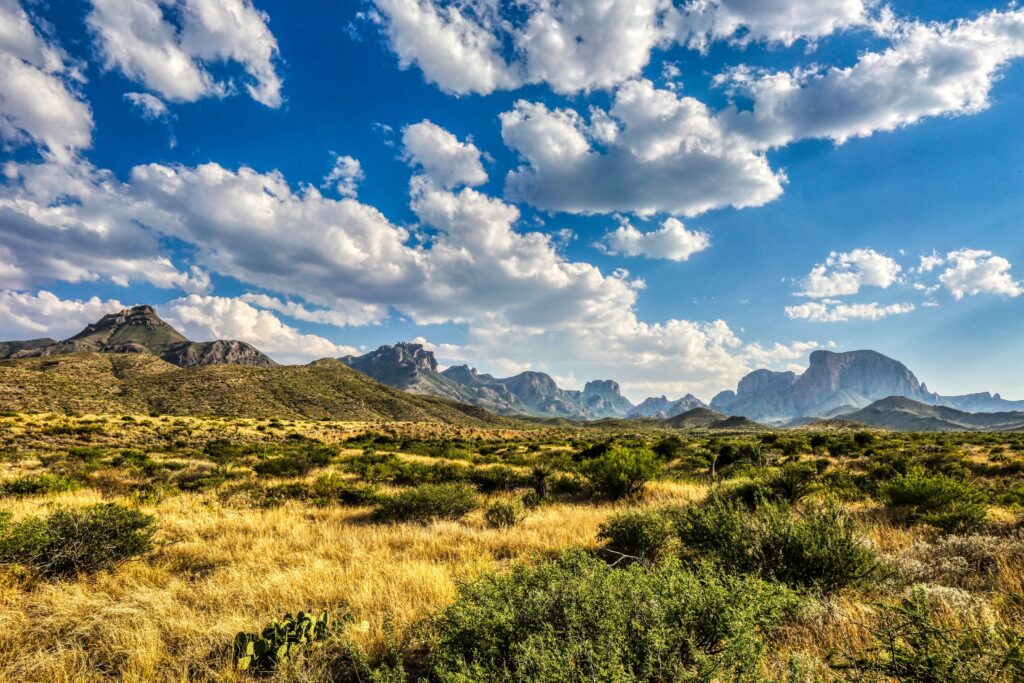 Voyageurs National Park, Minnesota
With over a third of its 212,222 acres covered by water, Minnesota's only national park is accessed primarily by canoe, kayak, or motorboat. Crowds are sparse, even in summer, the best time to visit. The park's relative inaccessibility is a big part of its appeal. The sole in-park lodging, the historic Kettle Falls Hotel, lies 15 miles from the nearest road and is reachable only by boat. Many hotels and resorts adjacent to Voyageurs, popular with anglers, also offer water taxis into the park's maze of waterways. Should you decide to stake a tent in one of the park's 270 camping sites, the haunting call of a loon may be the only thing to disrupt your solitude.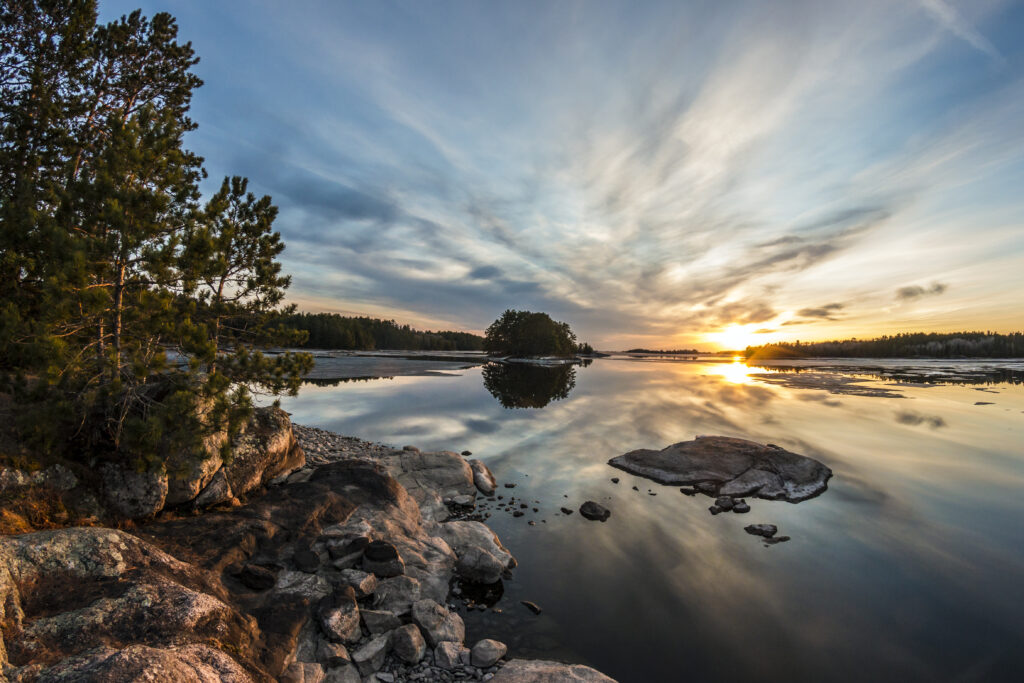 Black Canyon of the Gunnison, Colorado
It's not for lack of scenery that Black Canyon of the Gunnison is Colorado's least-visited national park: It's home to 12 miles of the vertiginous 2,700-foot canyon, at its deepest and most spectacular stretch along the 48-mile Gunnison River. The relative scarcity of visitors—it's the eighth least-visited national park in the system—is likely due in part to a scarcity of accommodations. With no park lodge and fewer than two-dozen RV electrical hookups among its three campgrounds, overnighters are few and far between. Those who do set up camp here are amply rewarded, however, with terrific star-gazing, stunning canyon views, and abundant wildlife sightings of mule deer, elk, golden eagles, and coyotes.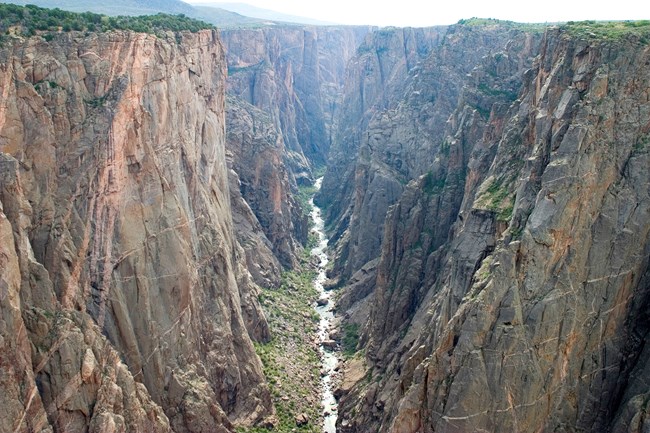 Great Basin National Park, Nevada
A sense of isolation greets visitors as they enter Great Basin, one of the smallest national parks in the Lower 48 and the tenth least-visited park in the entire system. Straddling the Utah and Nevada border, the 77,180-acre park occupies a small portion of the surrounding Great Basin desert, the largest desert in the United States. The park's lone paved road can be done in a day: At Lehman Caves, the first stop, park rangers guide visitors through 1.5 miles of underground passages strung with stalactites and otherworldly rock formations. The road ends at 13,063-foot Wheeler Peak, where the arid desert gives way to cool alpine forest on Nevada's second-highest peak. Stands of gnarled bristlecone pine trees, some of them 3,000 years old, add to the park's surreal landscape.