How it Works
National Parks & Federal Recreational Lands are already a great bargain when it comes to family vacations. Check out the video below for a quick introduction.
Order your pass online. Each Annual Pass admits pass owner/s and passengers in a non-commercial vehicle at per-vehicle fee areas; and pass owner + 3 adults, not to exceed 4 adults, where per-person fees are charged. (Children under 16 are always admitted free).
Orders are fulfilled and shipped out within 1-2 business days.Standard delivery times:

U.S. orders: 2-5 business days.
Orders to Canada: 5-9 business days.
Other international orders: 10-15 business days.

Orders are shipped and tracked with USPS. USPS does not make any guarantees on shipping times.

Explore the beauty of America's parks on your next outdoor adventure. More value with every park you visit. Whether you drive, walk, or take public transportation your pass provides entry to thousands of National Parks and other federally managed lands.
Passes are shipped with two empty sections for the pass holder. Share pass ownership with family or friends; each pass can be signed by two main pass owners.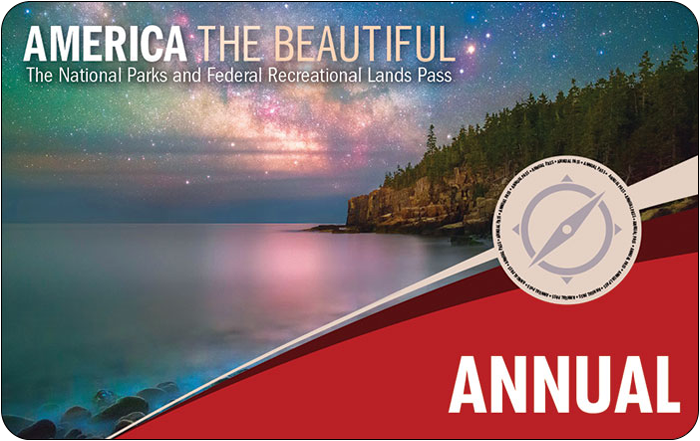 FRONT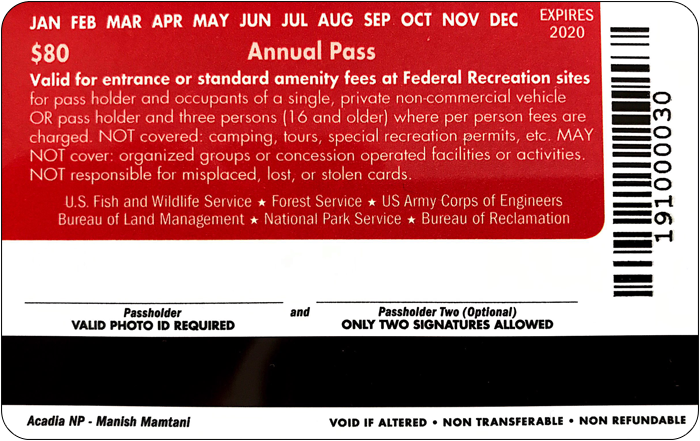 BACK