Utah's Best National Parks and Monuments
Close your eyes and imagine the vast, wide-open spaces of the West. Chances are, you're picturing Southern Utah, whose twisting canyons, towering red rocks, and rugged plateaus have appeared in countless Hollywood productions, from old John Ford westerns like Stagecoach and The Searchers to Thelma & Louise, Forrest Gump and, more recently, HBO's Westworld.
Luckily, it's easy to experience Utah's best national parks and monuments in person—whether you have one day or two weeks. While Northern Utah is home to Salt Lake City, the ski resorts of the Wasatch Mountains, and numerous wilderness areas, Utah's five national parks are in Southern Utah. Arches, Bryce Canyon, Canyonlands, Capitol Reef, and Zion national parks, aka the "Mighty 5," fall into two distinct regions, Southwestern and Southeastern Utah, with additional monuments and recreation areas concentrated along the Arizona border.
Only California (with nine) and Alaska (with eight) boast more national parks than Utah. American author Edward Abbey described Canyonlands as "the most weird, wonderful, magical place on Earth." While the same can be said of Utah's other four parks, each sparkles with its own unique set of wonders, all variations on the theme of rocky landscapes sculpted by wind, water, and time. Before you go, be sure to order an America the Beautiful park pass to maximize your trip, especially if you plan to visit more than one park, and check every park's reopening status for the latest park updates.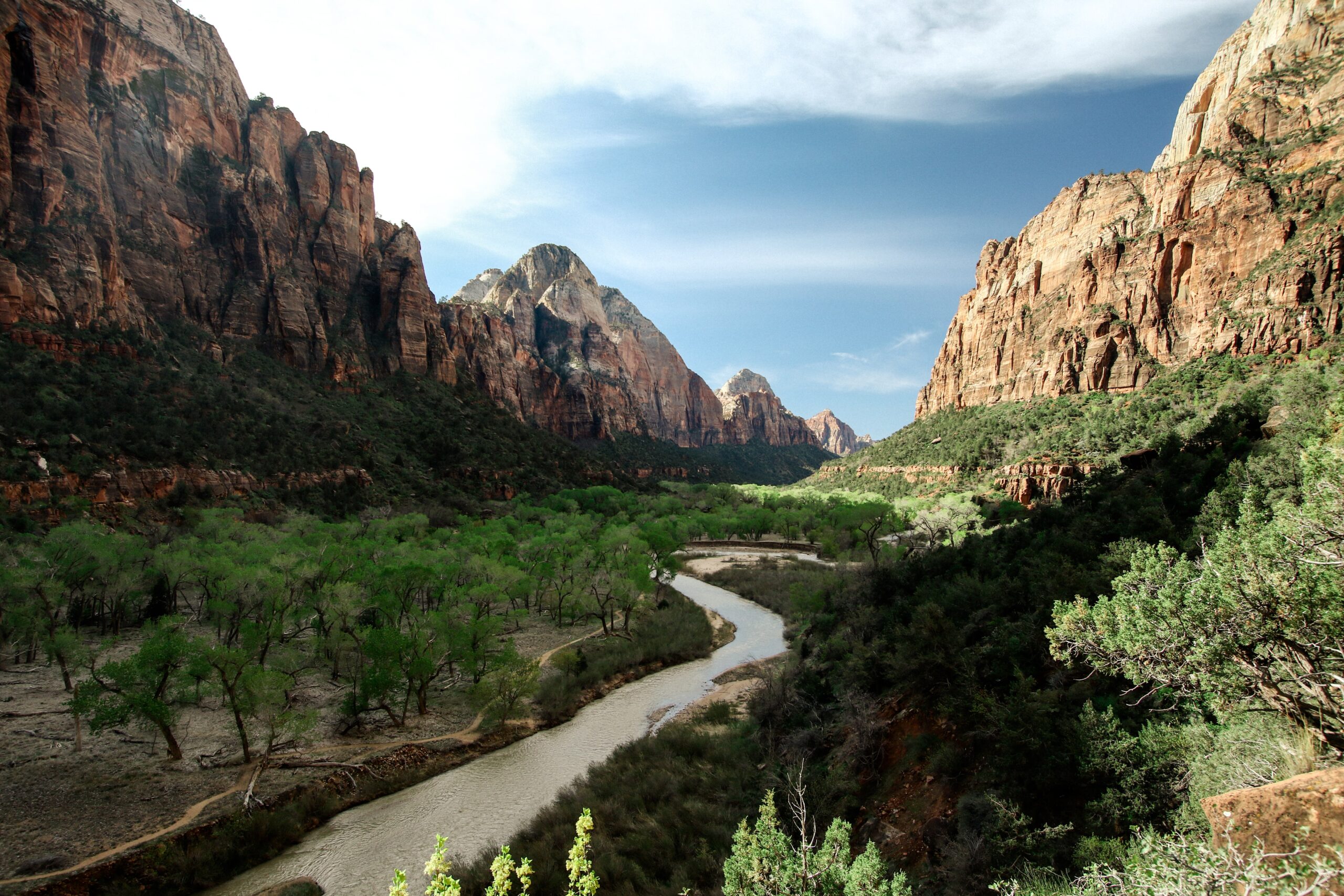 Southwestern Utah
If you only have two or three days, focus your time on Southwestern Utah, home to Zion and Bryce National Parks and Cedar Breaks National Monument. Zion itself is doable as a day trip from the Grand Canyon (111 miles; 2.5 hours) and Las Vegas (160 miles away; under 3 hours), but we recommend staying in the picturesque town of Springdale nearby for one or two nights to make the most of a visit.
Zion National Park
Before there were five, there was one. Zion National Park, Utah's first national park, was established in 1919 and ranks as the state's most-visited park today. The park's primary artery, Zion Canyon Scenic Drive (also known as Floor of the Valley Road), opened in 1932. From spring through fall, the drive is open to shuttle busses only, providing easy access to Zion's scenic stops and trailheads without traffic and parking hassles. Taking the shuttle is the perfect activity if you only have one day.
Don't miss Angels Landing, an intense five-mile hike with jaw-dropping views of Zion Canyon, or The Narrows, which requires wading through the Virgin River as it cuts through 1,000-foot-high sandstone walls. Both hikes are accessible from Zion Canyon Scenic Drive, which connects to the Zion-Mount Carmel Highway, not far from the park entrance. Burrowing through pink and orange sandstone to reveal postcard-perfect panoramas, the highway's 1.1-mile-long tunnel was completed in 1930 to provide direct access from Zion to Bryce Canyon (72 miles away) and the Grand Canyon (240 miles away; 2.5 hours away).
Bryce Canyon National Park
Utah's smallest national park, Bryce Canyon National Park is compact and manageable as a day trip from Zion. Characterized by vast fields of irregular rock columns called hoodoos that mingle with the alpine forest, this natural sculpture garden is best viewed by hiking the canyon floor, stopping at one of many overlooks by car, or riding through a network of trails on horseback. In summer, take the free shuttle; in winter, take advantage of snowshoeing and cross-country skiing opportunities.
Cedar Breaks National Monument
If you have a third or fourth day in Southwestern Utah, tack on a visit to Cedar Breaks National Monument. Here, spellbinding red (and orange and pink and every shade in between) cliffs form a massive geological amphitheater that sits at over 10,000 feet. The park's high elevation and remote location make it ideal for stargazing. On Saturday evenings between Memorial Day and Labor Day, head to a "star party" at the International Dark Sky Park, where volunteer astronomers point out celestial sights through large telescopes. In winter, nearby Brian's Head Resort offers world-class skiing.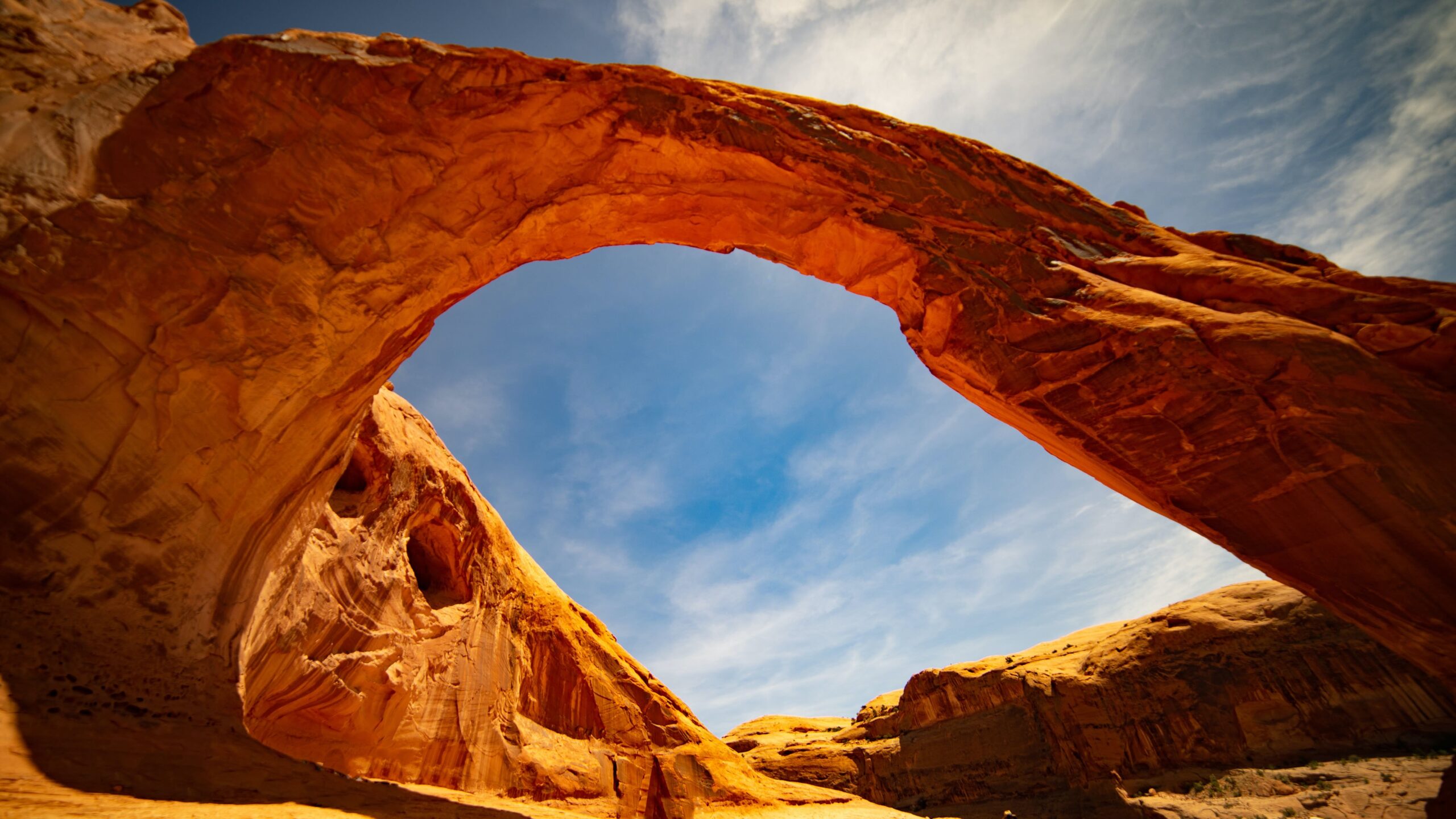 Southeastern Utah
If you have a full week, expand the above itinerary to include Arches, Canyonlands, and Capitol Reef National Parks. If you're starting from Salt Lake City and you only have two or three days to explore Southern Utah, these three parks are your best bet. They're all less than a four-hour drive away; a bit more if coming from Park City.
Arches National Park
Located northwest of Moab, Arches National Park is a 73,234-acre outdoor museum of natural curiosities that will boggle your mind and challenge your sense of scale. In addition to over 2,000 natural sandstone arches, expect pinnacles, towers, fins, hoodoos, gargoyles, balanced rocks, and dozens of hiking and biking trails, many atop seemingly endless red-rock plateaus. Start with a scenic drive along Main Park Road (one of our favorite drives in the national parks) to get oriented.
Castle Valley and Dead Horse Point State Park
About 30 minutes outside the park, the rugged Western backdrop of Castle Valley may seem eerily familiar if you watch HBO's Westworld (it's a key location in the first and second seasons). About 30 minutes in the opposite direction, west of Highway 191, is Dead Horse Point State Park, which offers a stellar lookout over Canyonlands and a dramatic bend in the Colorado River. It's a must-stop, especially if you don't have a long afternoon (or another full day) to explore Canyonlands.
Canyonlands National Park
Characterized by towering mesas and deep canyons carved by Utah's Green and Colorado Rivers, Canyonlands National Park, Utah's largest park, is less than 30 minutes from Arches, so it's technically possible to see both parks on the same day (especially during summer with its long daylight hours). To experience the full breadth of the park, however, you'll need at least two days, one for the Island in the Sky district, which offers car-accessible overlooks into the canyons (smaller than Grand Canyon but equally grand), and another to hike the backcountry trails in The Needles district, which is dominated by red- and white-banded rock pinnacles. Don't leave Island of the Sky without a photo at Mesa Arch, which frames a scenic canyon vista and is particularly stunning at sunset.
The park's third district, The Maze, is extremely remote and requires a sturdy 4WD vehicle to access. If you're looking for adventure, head to the water instead. The two rivers that formed Canyonlands are popular white-water rafting locations, with a range that includes Class V rapids in Cataract Canyon and more relaxing flatwater (think lazy river) trips in Labyrinth Canyon and along the tributaries of the rivers.
Bear's Ears National Monument
Just over two hours south of Arches and Canyonlands, Bear's Ears National Monument, created by President Obama in 2016, is named for a pair of buttes that tower over a high plateau that contains numerous early Native American dwellings and artifacts. It's worth a stop if you're en route to the Four Corners region (where Utah, Colorado, New Mexico, and Arizona meet).
Capitol Reef National Park
Centrally located about two hours southwest of Arches and about two hours northeast of Bryce Canyon, less-crowded Capitol Reef National Park, with its expansive vistas populated by soaring cathedral-like formations and a 100-mile long geologic reef (the Waterpocket Fold), feels almost extraterrestrial. Hike some of Southern Utah's most impressive slot canyons, pick heirloom fruit at historic orchards in the verdant Fruita district (from mid-June to mid-October), and drive the 58-mile dirt road loop in the Cathedral Valley district to experience the alien scale of the park. Slow down and enjoy the surprises, from Fremont petroglyphs (dating from around 600 to 1300 AD) to the Pioneer Register site, where 19th-century settlers carved their names into the stone.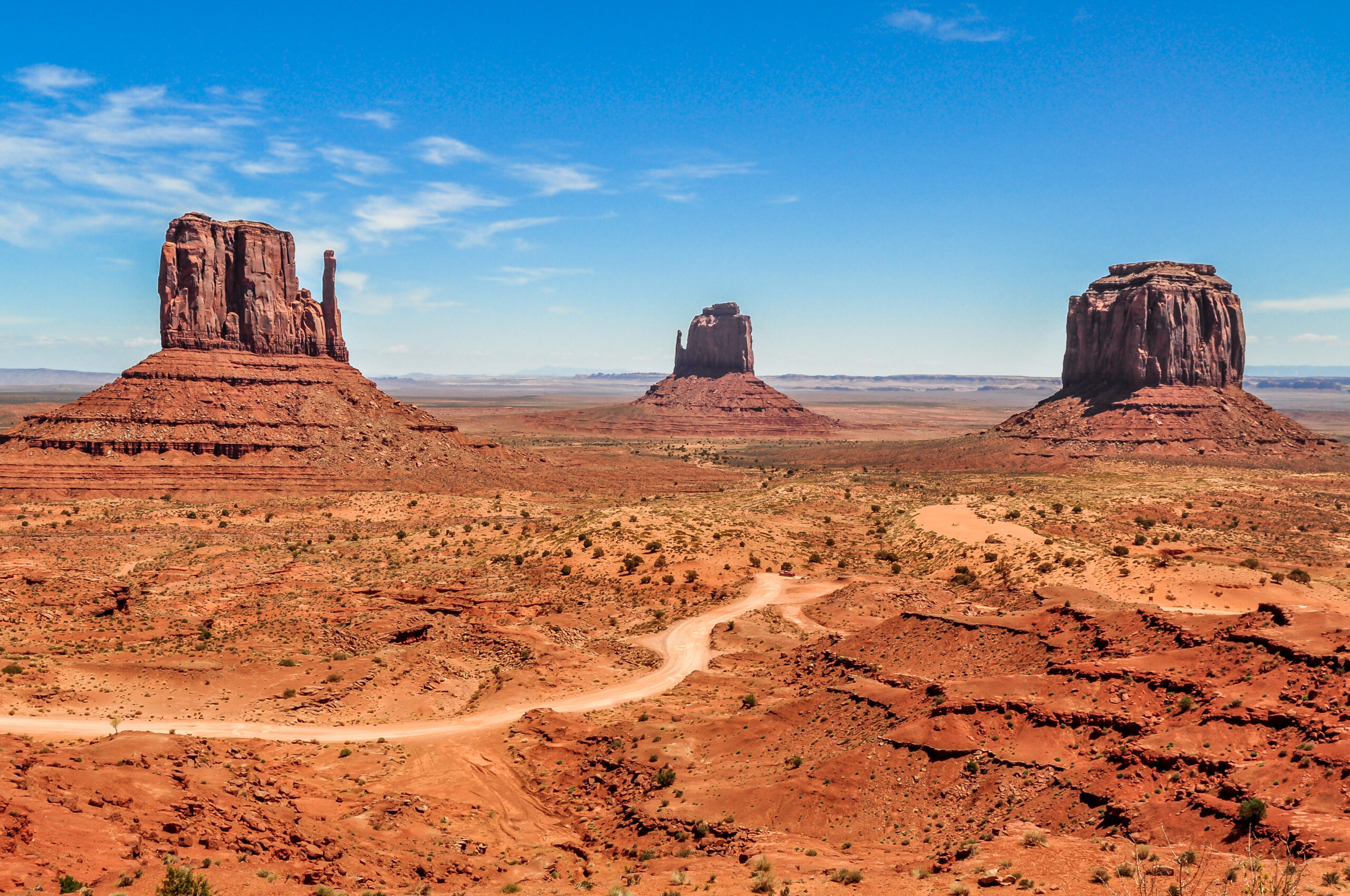 Along the Arizona Border
Add the spectacular national monuments and recreation areas that hug the Utah-Arizona border to your trip if you have more than a week, or if you've already experienced Utah's "Mighty 5" and you're looking for new adventures. 
Grand Staircase-Escalante National Monument
Encompassing over a million acres in the southernmost region of central Utah, Grand Staircase-Escalante National Monument was one of the last places in the continental United States to be mapped. If you want remote solitude, you've come to the right place. Travel along the All-American Road (Scenic Byway 12) and venture into the backcountry to commune with monoliths, arches, natural bridges, slot canyons, prehistoric ruins, and abandoned old Western movie sets. Tip: The North Rim of Grand Canyon National Park is just over two hours away from Grand Staircase-Escalante's southwestern entrance at Highway 89 (and it's only 2.5 hours away from the eastern entrance of Zion), so including the popular Arizona wonder on your Utah itinerary is definitely doable.
Lake Powell and the Glen Canyon National Recreation Area
Adjacent to Grand Staircase-Escalante, the Glen Canyon National Recreation Area straddles the border of Utah and Arizona. If you can imagine Canyonlands or the Grand Canyon filled to the brim with water, you can picture Lake Powell. Actually a vast reservoir, it includes over 2,000 miles of shoreline and an assortment of water sports activities. One of the world's largest natural stone arches, the namesake of Rainbow Bridge National Monument, is accessible from Glen Canyon. If you have a full day, take a seven-hour boat tour to Rainbow Bridge from Wahweap Marina (on the Arizona side). If you have three or more days, rent a houseboat to explore Lake Powell at your own pace. Also don't miss Horseshoe Bend, one of the most-photographed sites along the Colorado River, about five miles downstream from the Glen Canyon Dam on the Arizona side.
Horseshoe Bend to Monument Valley Tribal Park
From Horseshoe Bend, head east through the Arizona desert, back toward the Utah border, to encounter the quintessentially Western landscape of the Monument Valley Tribal Park. Located within the Navajo Nation and known to the Navajo as Tse'Bii'Ndzisgaii, iconic towering buttes dot the desert plain as far as the eye can see—the perfect place to ride off into the sunset.