Meet the Sustainable Jeweler Behind Moondance Artwork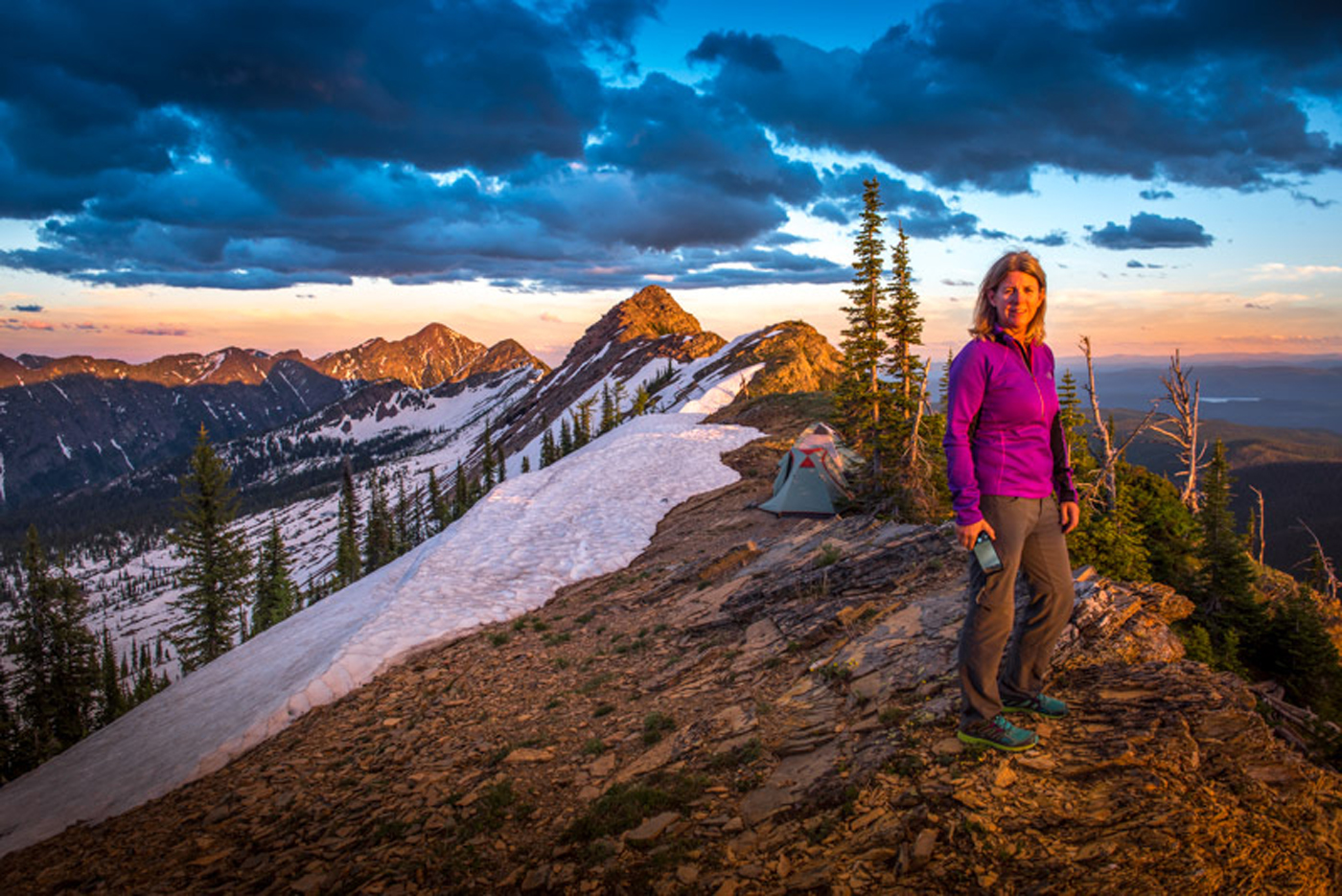 Missoula, Montana-based industrial artist Kay Langland works with recycled copper and metal to create the signature collection of hand-made jewelry that defines Moondance Artwork. When she's not crafting earrings, necklaces, rings, or cuffs, she's out exploring the natural beauty of the Montana National Parks around her, drawing inspiration from their diverse scenery. US Park Pass spoke with Kay about her craft, the rewards of running her own small business, and her passion for nature and sustainability as part of our Meet the Artisans of the National Parks series.
USPP: What part of your craft do you love the most?
I love working with my hands and seeing a finished product. Working with recycled materials is wonderful because you never quite know what you are going to get. Each piece is unique and the materials inspire each piece.  I love working with copper mostly because of the interesting color. But it is also a soft metal and easy to manipulate. A large part of my artwork is in staining and discoloration of the copper to use in my jewelry. You never know what you're going to get and that makes the whole process so exciting.  
USPP: What values does your work and business embody? 
It is very important to me that my product is handmade by me. I want my customers to love each piece and know that it is unique and made with intention.
USPP: How have National Parks played a role in your craft?
I grew up on a dairy farm in Illinois and have always loved the outdoors.  Once I moved to Montana I found a whole new love. I spend as much time outdoors as I can. I am lucky because my artwork lets me enjoy the outside all day and then work on my own schedule.
I love hiking and biking in both Glacier and Yellowstone Parks. I recently biked to the top of Logan Pass in Glacier. This summer, I will hike the back country into Many Glacier. I was also able to secure a room as the newly rebuilt Sperry Chalet, and will hike there this fall. Being able to visit both parks is so inspiring to my artwork, because they are both so different: Glacier has incredible mountains and waterfalls, while Yellowstone has the beauty of geysers and amazing colors.
USPP: What advice would you give to other craft-makers who want to start their own business?
Having your own small business is so rewarding. The accomplishments are yours, and the failures are also yours. I love having a small business because I can control the quality and style of my art. It also allows me the flexibility to create how and when I want.
I started this business when I was in graduate school, 25 years ago. It was a wonderful creative outlet that also helped me raise my family. My husband and I have two children and having my own business allowed me to spend great times with my kids and still have a creative and business outlet. As my children got older, they helped me with my artwork and at art shows. Our daughter did her own art and shows when she was a teenager.
As my children have grown, so has my business. In fact, it grew so much that my husband, Jon, retired and joined me in 2018. Jon does a lot of the copper- and metal-prep work—it takes a lot of filing and sanding to get the metal into wearable shape! He was in sales so he is also a great asset at art shows and online sales.
USPP: Anything else you want to add about you and your business?
One question I've never been asked is, "how do you feel when you see someone wearing a piece of your art?" It's funny, once you sell a piece, it's no longer yours. But when I see someone wearing my art, I know they love it—they didn't just buy it to have it, it speaks to them somehow. Often, people approach me at a show and tell me they have a piece of my jewelry, that a friend purchased it for them. I love hearing this: Jewelry can be so personal and this tells me that these friends really know each other's styles.
On a final note, I just want to point out that I am so lucky and blessed to be an artist. I get to do what I love, when I want to do it, and it is so rewarding to watch people appreciate my passion.