The U.S. Park Pass
The America the Beautiful National Parks and Federal Recreational Lands Pass is your ticket to more than 2,000 federal recreation sites across the country. A pass covers entrance, standard amenity fees and day use fees for a driver and all passengers in a personal vehicle at per vehicle fee areas (or up to four adults at sites that charge per person). Children age 15 or under are admitted free.
ORDER ONE NOW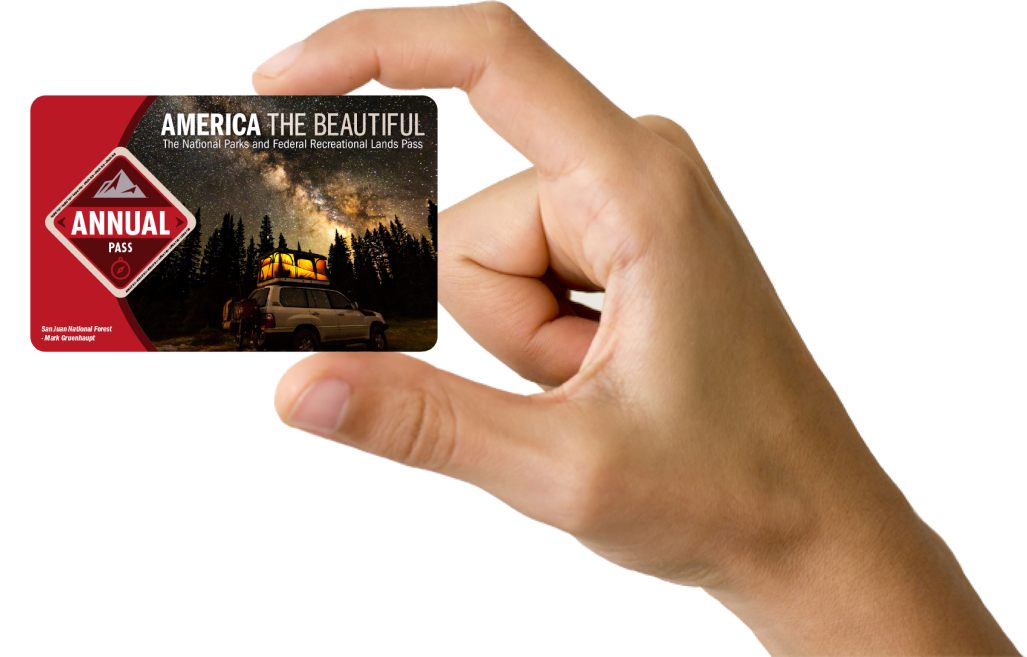 Edward Miller, OH

We had a great experience with the Park Pass and visited the breathtaking Yosemite National Park on our trip.

Peter Grün, Berlin

Wonderful and seamless experience that my family and I would highly recommend.

Vihaan Barsar, Dubai

America has very impressive parks and the pass helped us to visit many sights with our friends and family. Thank you.